Illuminate, stimulate, and renew.
HERBAL PEEL

Green Peel Classic Peel
(Renew your skin)
90 Minutes – $450 (includes a follow up facial)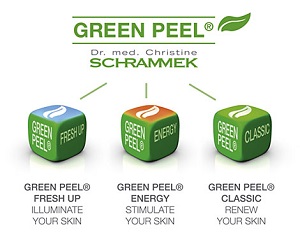 HERBAL PEELING TREATMENT BY DR. MED
CHRISTINE SCHRAMMEK
The Herbal Deep-Peeling is a medically developed skin regeneration with only pure natural plant ingredients, which has been worldwide recognized and proven as a highly safe and successful method of non-surgical procedure. The preparation is a compound of natural herbs without any chemical additives. It increases the blood circulation of the skin and causes the upper layers of the skin to peel off. The stimulated blood circulation intensifies metabolism and induces the regeneration of the skin by production of new cells and collagen fibres.

Please note: We require at least 24 hours notice to cancel any individual appointments, and 48 hours for spa packages. A credit card number is needed to hold your reservation. Please note that once an appointment is booked – a late arrival or missed appointment will be charged at 100% of the booking amount.